How does our food get into town? Or more precisely: What is on the plates in public or privately-run cafeterias, schools, daycare centers, senior citizens' residences? The organic share of cafeteria food is minimal, delivery routes are long, and environmental costs are high. But, there is another way!
The vision of the HoF
We want locally grown, delicious, healthy, and organic food for everyone! Let's start with the cafeterias: Eaters (big and small) should be able to get regional organic dishes, regardless of their budget. This is only possible if the cafeteria operators enter into cooperative agreements with suppliers from the region and commit to purchasing organic products. In this way, Hessian farmers can market and sell their products close to home. Even for traditional farmers, the switch to organic farming would be enticing if they had a purchase guarantee.
The mission of the HoF
We bring farmers from Hessen together with Frankfurt's cafeterias! As an intermediary, we make it possible for small organic farmers (or those who are currently switching to organic) to bring their goods directly into the kitchens of public and commercial establishments.
The HoF aims to be the platform for seasonal organic products from the region.
The HoF will act as a mediator for the needs of farmers and cafeterias.
The HoF will inform the diners and cafeteria operators about the advantages of regionality and organic farming.
All activities of the House of Food Frankfurt follow the overriding goal of building regional value chains between organic producers and processors in the Frankfurt/Main region and out-of-home eating establishments in the city of Frankfurt.
Our current projects
The working group was founded in 2020. We have developed a concept that some Frankfurt eating establishments and farmers from the region were already interested in.
In 2021, we are revising and finalizing our concept. We also hope to obtain support from the local government and engage with additional farmers and eating establishments. Then, together, we would like to enter the pilot phase, paving the way for the creation of a cooperative.
Our expertise
The members of our working group have a wide variety of experiences:
Logistics
Processing
Agriculture
Public relations + communication
Contacts with local producers and canteens
The House of Food Frankfurt works closely with the Fulda University of Applied Sciences to research regional value chains for organic food.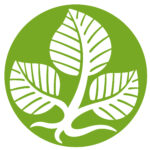 Want to participate?
The working group consists of active volunteers who focus on creating regional, sustainable supply chains for out-of-home eating establishments. Interested parties who would like to contribute to the working group are very welcome. Just get in touch with us via email.
Kantinen, LandwirtInnen und Interessierte wenden sich einfach per E-Mail an: